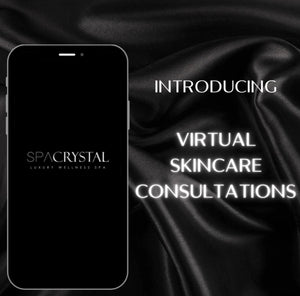 Unable to come into the spa, but need help starting your skincare journey? No problem! Our virtual consultation is available to help!
We will discuss your skincare concerns, goals, & lifestyle to curate a personalized home treatment plan.
Your consultation includes a virtual session, skin & lifestyle analysis, and full-sized home care regimen.
We've made paying for your virtual session easy! You have the option to pay for your session in 4 interest free installments! Choose one of our partners at checkout.

Once you have prepaid for your consultation, visit our booking site: spacrystal.glossgenius.com to schedule your virtual session.